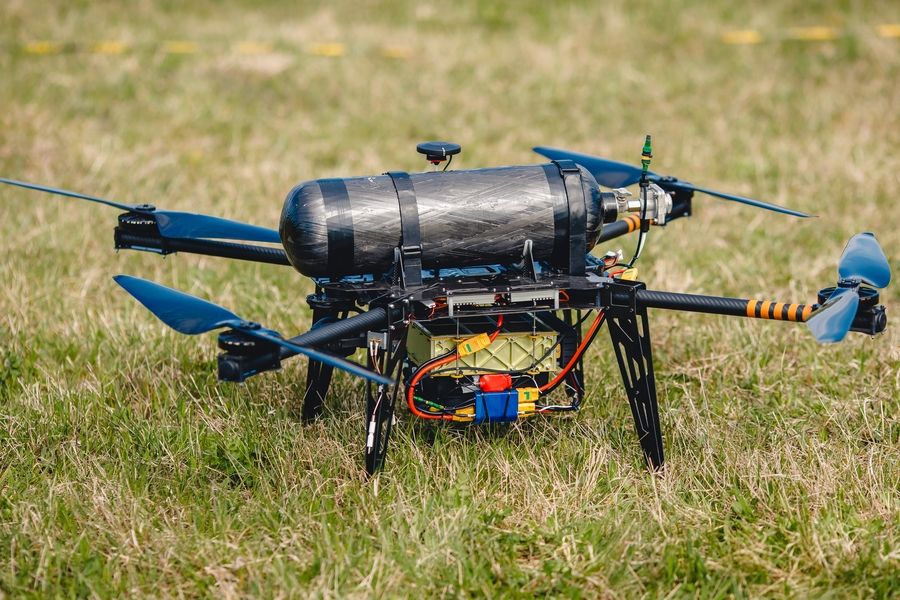 Adam Robertson
Oct 09, 2019
3 mins
The Most Imminent Threat to National Security is Not Where You're Looking
Within the last year alone, we have seen both malicious and careless drone operators cause costly delays at airports both internationally and domestically, affect sporting events, strike military sites overseas, and most recently, conduct a strike on Saudi Arabia's oil facilities.
The strike in Saudi Arabia disrupted nearly half of the kingdom's production capacity, accounting for more than 5% of the global supply of crude oil and causing prices to surge more than 10% in the days following the attack. The barrage of drone-related occurrences have opened the eyes of security professionals and citizens everywhere, leaving them no longer wondering if, but when, a devastating attack may be executed on U.S. territory and demanding immediate action from Congress.
The current security measures and legislation supported by Congress and government entities do not clearly authorize security officials and state and local law enforcement to implement protective measures like airspace situational awareness, or to act on threats from above the fence line, rendering the nation's critical infrastructure and resources susceptible to attacks. Drone strikes upon nuclear, chemical and power plants, military bases, airports, food and agriculture facilities, and water and wastewater systems are capable of paralyzing the entire nation. In reference to unmanned aerial vehicles, Brian Harrell, Cybersecurity and Infrastructure Security Agency assistant director for infrastructure security, is quoted saying, "This is not an emerging threat. This was emerging five years ago. This is here. It is now."
Congress should enact laws that clearly legalize a government or private entity defending itself against aerial drone attacks that pose an imminent threat to life or property. Mass shootings and robberies are an unfortunate reality, a reality against which a response is planned for and legally justified. So it must be for drone attacks: Operators of critical infrastructure and security professionals should develop aerial attack response plans and implement physical and airspace security measures for drones. The days where fences and security guards were sufficient are gone forever.
The U.S. Department of Homeland Security notes that there are 16 "critical infrastructure sectors whose assets, systems, and networks, whether physical or virtual, are considered so vital to the United States that their incapacitation or destruction would have a debilitating effect on security, national economic security, national public health or safety, or any combination thereof."
A drone strike on an energy facility, for example, would not only wreak havoc on the power supply or other outputs of the facility, it would also become a national security risk. Homeland Security identifies the U.S. energy infrastructure as the main factor that fuels the economy of the 21st century. Without a stable energy supply, health and welfare are threatened, and the U.S. economy cannot function. The daily cost of taking a power-generating facility offline is immense. In 2017, a man flying a consumer drone crashed it into a high-voltage power wire, causing tens of thousands of dollars worth of damage alone and leaving 1,600 residents without power.
A nuclear power plant would also be vulnerable to a drone flying directly into the cooling engine, disabling it. This could have devastating effects in a matter of minutes. As a "symbolic" demonstration of the vulnerability of a nuclear plant, in July of 2018, Greenpeace France crashed a drone into a French nuclear plant. Although the airspace surrounding and above the plant is a no-fly zone, it remained unsecured and lacked proper detection and remediation efforts.
In order to protect the nation's infrastructure adequately, we will need to integrate comprehensive airspace security solutions, including 3D detection, monitoring, classification, tracking, and mitigation. Security systems must be able to detect the smallest drones before a perimeter breach occurs. While the DHS, the FBI, and other agencies agree that drones present a major concern for national security, Congress has been slow to enact laws that clearly identify what authority security forces have to mitigate or destroy these threats.
With such threats more imminent than ever, Congress must enable both the private and public sector to respond to drones that are an imminent threat to the security of our nation.