AI at The Edge
High-performance embedded computing hardware accelerates the most advanced features present in SkyDome® Manager command and control software, such as ThreatAware™ AI-driven risk assessment.
Deep Sensor Integration
Because it is located at the edge, the EFS facilitates sensor integration with lower latency. Radars, RF sensors, optical and thermal cameras, etc. can be coordinated in real time.
Streamlined Installation
SkyDome Systems® optioned with an EFS enjoy dramatically quicker installation with cleaner, easily maintained results.
Encrypted Radio
Radio communications, such as commands issued to DroneHunter® interceptors, are encrypted for security.
Efficient Power Distribution
Highly efficient power supplies (up to 95%) are RoHS rated, UL & CE certified, as well as CB and SIQ approved.
Climate-Controlled Interior
Active cooling and heating protects electronics from temperature extremes. Operates between -40 C and +55 C.
Premium Wired Networking
Industrial gigabit managed switching with options for single-mode and multi-mode fiber.
Tough, Weatherproof Exterior
The hardened, sealed exterior is able to withstand any outdoor conditions. It keeps out wind, moisture, dust, and grit.
World-Class Sensor Correlation and More
The Fortem Edge Fusion System for counter-UAS is an environmentally hardened edge computing, communications, and power distribution system intended to accelerate AI, run advanced threat assessment analytics, and provide managed and encrypted communications with C-UAS systems and other integrated sensors from Fortem and partner providers.
High-Performance Embedded Computing
Edge Fusion System includes high performance embedded computing for advanced analytics and edge AI, with twice the cores, memory and storage of the EMS computer. Utilizing a small 4x4 form factor, this high density computing platform adds the computing horsepower required to run advanced threat assessment analytics, sensor integration, and visualization of situationally critical details for SkyDome® Manager and other services.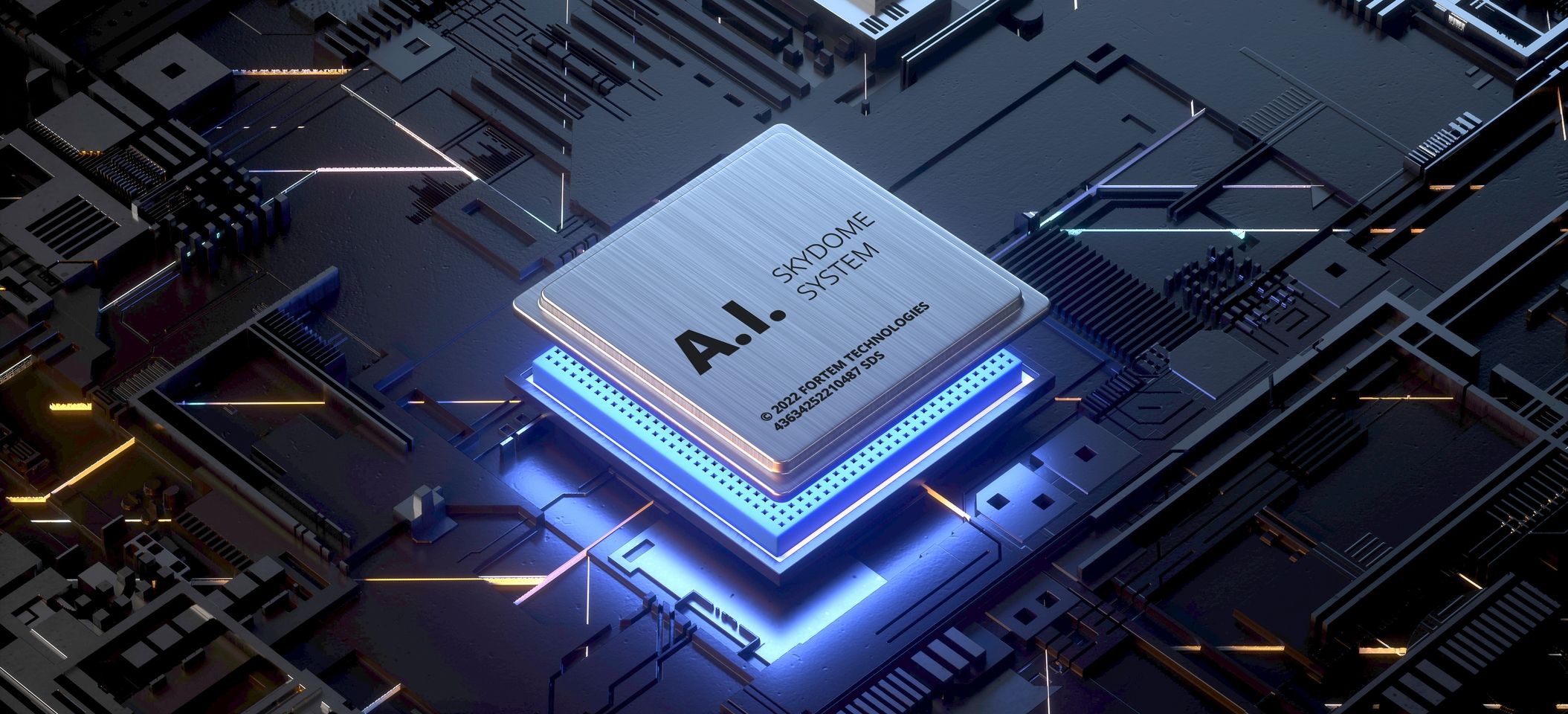 Premium Telecommunications Hardware
Industrial-Rated Networking
Edge Fusion System provides industrial temperature rated (-40 to 75C) Gigabit Light Layer 3 Managed switching with two dual rate (100/1000) SFP slots for an optional fiber connection.
The networking switch has FCC, CE, UL, and ATEX certifications, with regulatory approvals for EMI, EMS, Free Fall, Shock, Vibration and RoHS.
Encrypted Ultra-Lightweight Radio
Edge Fusion System includes the smallest, lightest-weight full-featured encrypted radio on the market. Its ultra small size supports portability and helps to avoid transmission loss by eliminating the need for additional interface connectors.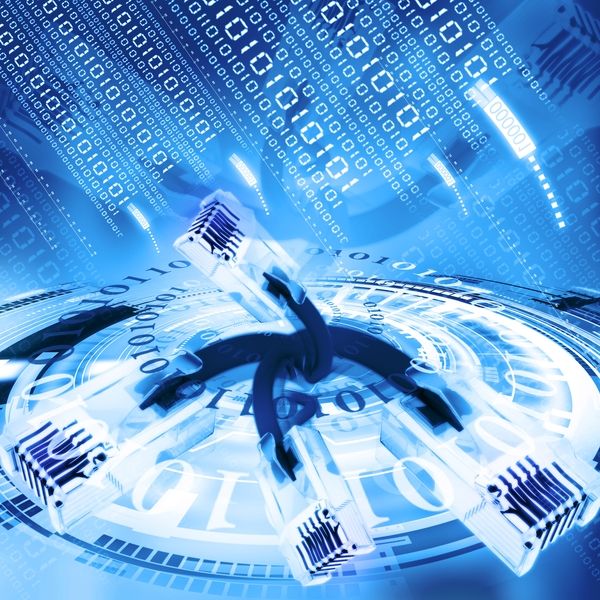 Intelligent Power Management
Variable Power Distribution
Edge Fusion System provides direct AC power, and industrial temperature rated power supplies for 12V DC and 24V DC power to included electronics including surge protection for essential electronics and network services and easy access fuses to key systems. Highly efficient power supplies (up to 95%) are RoHS rated, UL & CE certified, as well as CB and SIQ approved.
Remote Power Management
A web relay allows power to be remotely managed for both radar and computing systems. Now as software updates are applied that require rebooting this can be done remotely without requiring physical access.
Effective Temperature Control
Efficient and Environmentally Friendly Cooling
Edge Fusion System also includes a 4X certified lightweight, solid state thermoelectric cooler able to protect electronics in harsh environments. The simple, efficient solid state "Peltier" design provides reliable performance (no moving parts other than fan) without the use of CFC's, compressors or filters.
The cooling unit is rated to run in environments as hot as 60C. Overall electronics heat load and recommended environmental temperatures vary for the system based on included electronics in the package. Edge Fusion Systems provides 430-560 BTU/Hour of cooling capacity.
Harsh Environment Extending Heating
Edge Fusion System also includes integrated heating that allows it to maintain operations to as low as -40C.
Tough Enough for Almost Any Environment
Lightweight 4X Rated NEMA Enclosure
Fortem's Edge Fusion System is built in a lightweight aluminum 4X Certified NEMA enclosure which provides protection of electronics against corrosion, salt fog, windblown dust and rain, splashing water, hose directed water, and is undamaged by ice forming on the outside of the enclosure. The smaller aluminum case (10"x18"x18") and cooling system result in 35% less space than the larger systems and help to contribute to a low (46.2 lbs / 21 kgs) weight. Two large carrying handles further improve portability of this essential system.
Easy-to-Use External Weatherproof Connectors
Edge Fusion System also includes an easy-to-use quick connect panel for power, network and other cables. It uses IP-6X rated connectors with a simple quarter turn lock. The panel includes 7 RJ45 Network connections, two coaxial cable connections, and 7 AC outlets.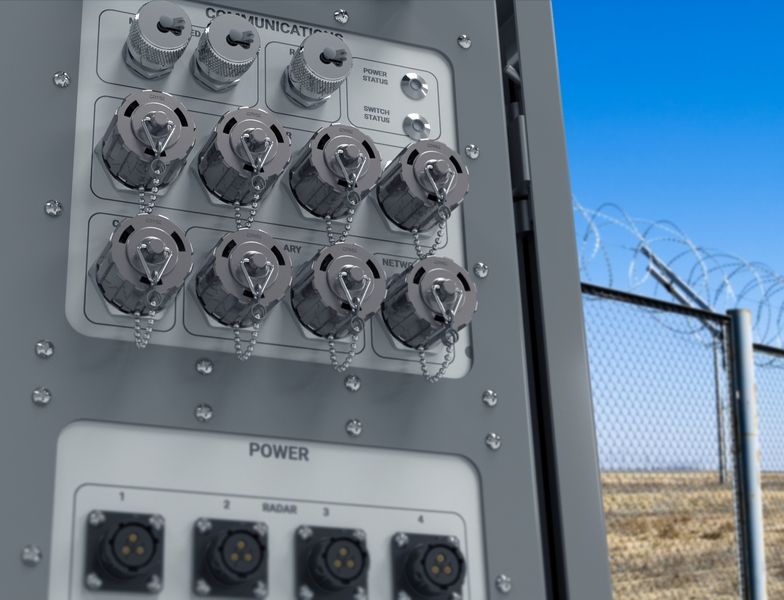 Request More Information
Use this form to open dialogue with us. You'll be contacted by a real specialist, operating in the United States, who can discuss your specific needs at length. Please allow 5-7 business days for the right person toget in touch with you.