An Emerging Threat
It has never been easier for terrorists, criminals, and foreign adversaries to access, modify, and employ a commercial drone as a weapon that exploits capability gaps. Existing military-grade air defense systems are unprepared for this new threat because they were designed to defend assets against larger aircraft and missiles. Legacy air defense systems also present a costly and significant weapon to target mis-match to employ against inexpensive commercial-off-the-shelf drones. Low, slow flying small Unmanned Aerial Systems (UAS) have a low-radar cross section and are difficult to detect and track. Group 1 and 2 drones flying at low altitudes in complex environments have exposed this gap in air defense capabilities and are the new preferred weapon of asymmetric warfare.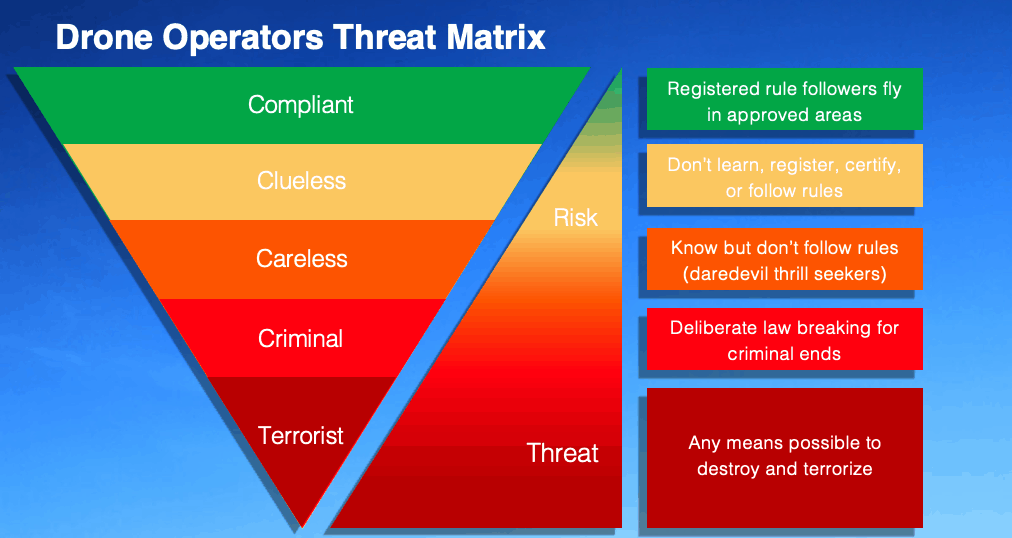 Our enemies are leveraging small unmanned aerial systems in order to achieve their objectives, so our efforts to align current and future counter-drone technology are absolutely critical.

— Lt. Col. Matthew Jamison, Joint Small Counter-Unmanned Aircraft System Office
Challenges for Defense
Threat drones are being used to conduct intelligence, surveillance, and reconnaissance (ISR) of friendly forces and even to attack people, equipment, and installations. Small drones are ubiquitous, cheap, easy to employ, and difficult to detect and defeat and the DoD doesn't have an equivalent counter. The U.S. has grown accustomed to having air superiority during conflicts, but commercial drones have changed that paradigm. Air forces used to be reserved for nation-states that could afford them. Now any non-state actor can conduct ISR or strike a target. The DoD has rushed several solutions to deployed operational forces, but they are disjointed, stand-alone, unreliable, ineffective and do not entirely or adequately address the current and emerging UAS threats. Additionally, potential adversaries can make simple modifications to drones to remove the radio frequency (RF) signal, which makes them undetectable by RF systems. These RF-silent dark drones can easily penetrate security perimeters.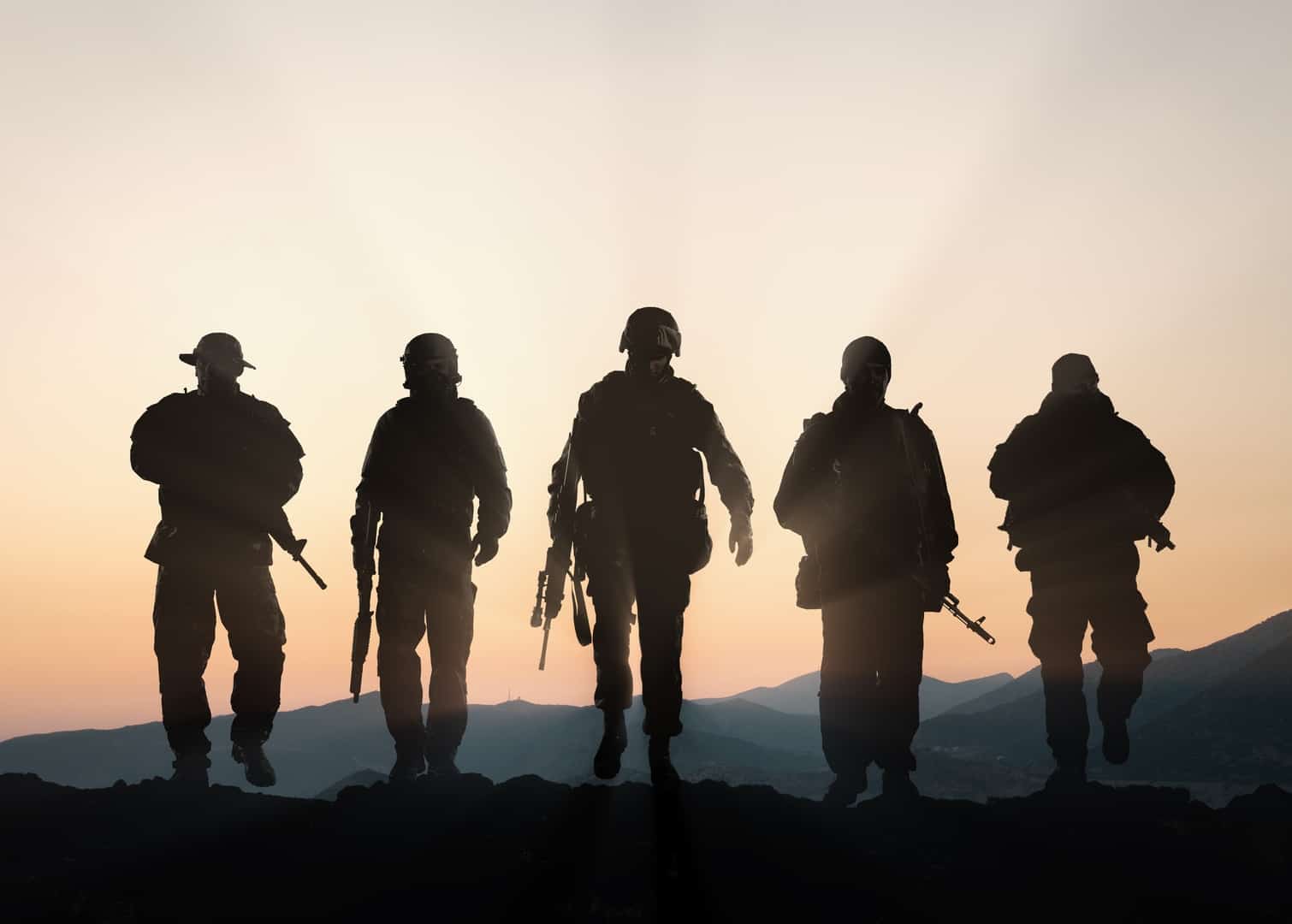 Gather Requirements
A complete C-UAS system must continually evolve to meet threats and should integrate with other systems to effectively detect, assess, and mitigate dangerous drones. Many C-UAS deployments fail due to piecemealing together multiple vendors with multiple components that lack a deep integration. An effective counter-drone system must detect all airborne objects within the assigned area, including aircraft that are not broadcasting RF, without interrupting other operations. It must be effective day and night and in all weather conditions.
A multi-tier sensor system integrates radar, cued optical or thermal cameras, and RF. The system must confirm the threat as a drone or other object, and provide threat assessment. Integration with other security systems and optics provide visual confirmation and give early warning of approaching threats with enough reaction time to mitigate the threat or move people to safety.
The course of action (COA) for drone mitigation warrants serious consideration. Shooting drones down, jamming the signal, or spoofing may cause serious collateral damage to people or property on the ground. Signal jamming can disrupt other critical communications systems. Those evaluating the COA must consider the factors: adequacy, feasibility, and acceptability. The most widely-acceptable COA is capturing drones without causing collateral damage to people, property, or infrastructure. This also allows for forensic analysis and identifying and exploiting the threat network's vulnerabilities.
Other COAs may be acceptable when there is no risk of collateral damage. A defense C-UAS system should have all appropriate countermeasures for the specific environment to effectively defeat any possible threat.
"The Department's management structure and processes are not written in stone, they are a means to an end–empowering the warfighter with the knowledge, equipment and support systems to fight and win. Department leaders will adapt their organizational structures to best support the Joint Force."
View the US DoD's official Counter Small Unmanned Aircraft Systems (C-sUAS) Strategy:
PDF: https://csis-website-prod.s3.amazonaws.com/s3fs-public/event/210108_sUAS_Strategy.pdf
Webinar: https://www.csis.org/events/online-event-new-strategy-countering-small-unmanned-aerial-systems
Request More Information
Use this form to open dialogue with us. You'll be contacted by a real specialist, operating in the United States, who can discuss your specific needs at length. Please allow 5-7 business days for the right person to get in touch with you.