An Emerging Threat
Commercial and hobby drone sales have spiked in the past few years, filling the skies with millions of new aircraft. While the majority of drone operators abide by the law, some fall into the clueless, careless, or reckless risk categories, threatening harm to civilians or property. The most dangerous threats come from criminal and terrorist operators who use drones to deliberately break the law for criminal ends or to destroy and terrorize.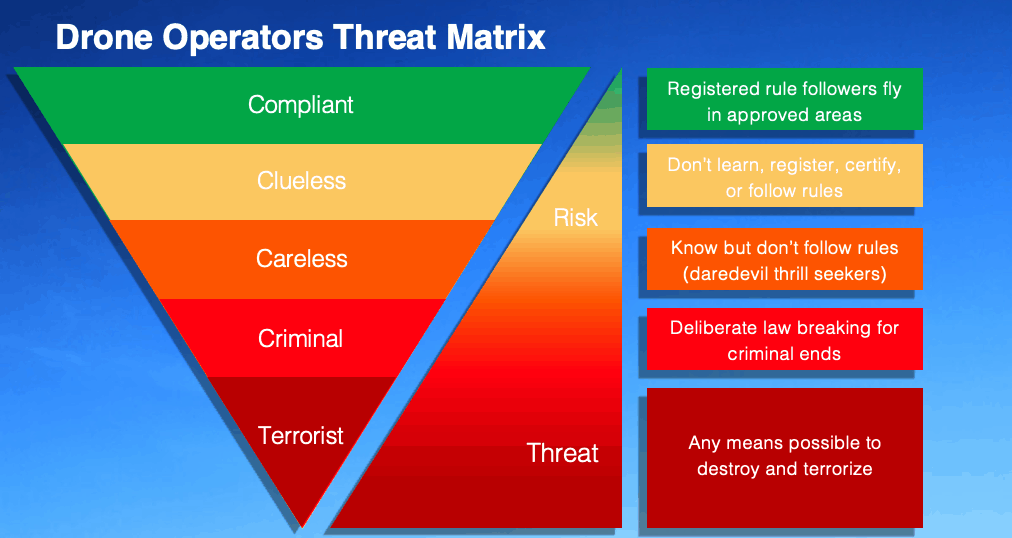 Illegal Drone Activity
Drones are being used to surveil and expose the presence of police units sent to manage protests and riots in several US cities. Likewise, SWAT operations are compromised in the same manner when criminals employ drones equipped with cameras to pinpoint the number and location of officers dispatched.
Other targets for criminal activity include jails, where drones are used to drop off contraband, or soft target events such as outdoor concerts, sporting events, or rallies where large crowds are exposed to aerial threats. With simple modifications off-the-shelf drones can be made into extremely dangerous weapons that can also fly undetected by most security systems.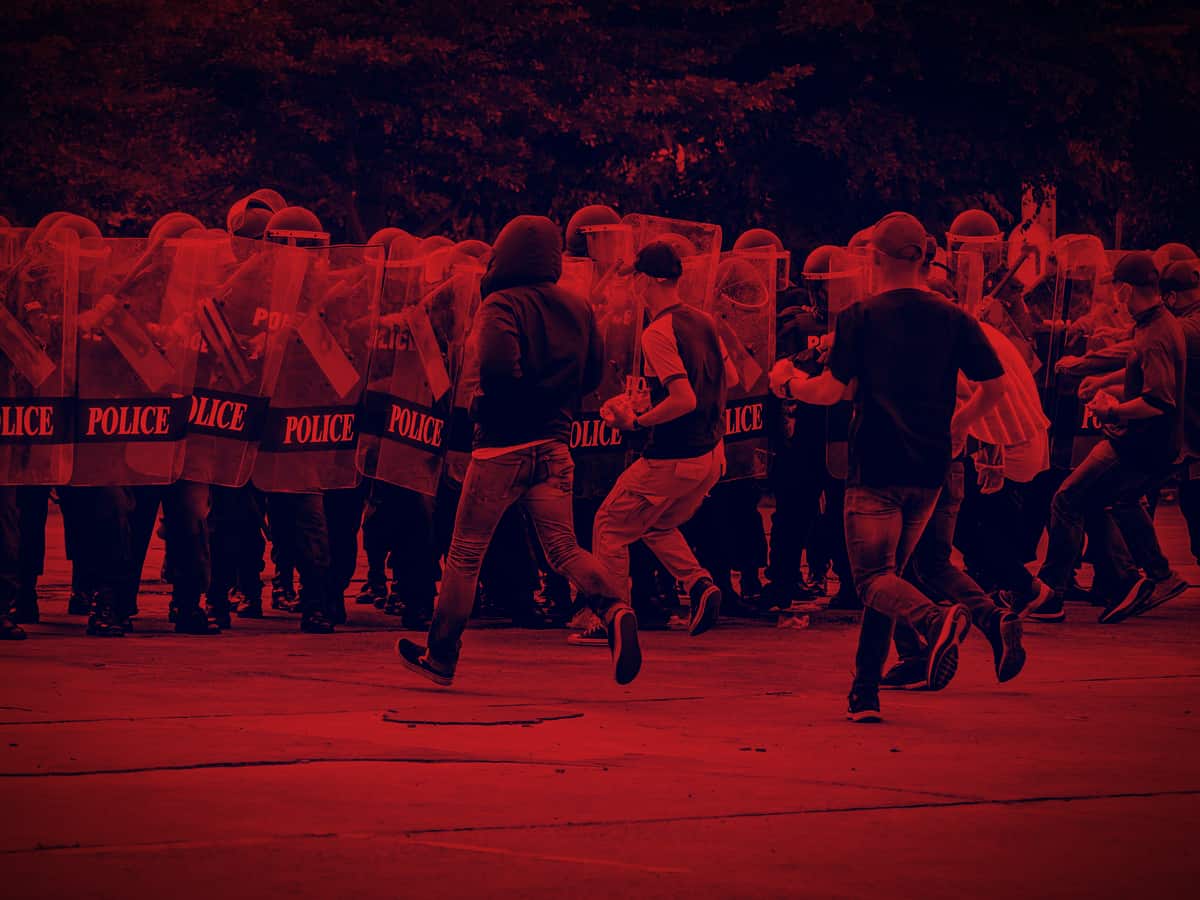 Get Started
Fortem Technologies is dedicated to understanding the challenges that law enforcement officers face related to drones. Our survey found that a third of law enforcement departments are not sure how to get started on a counter unmanned aircraft system (C-UAS) program. Fortem is focused on helping law enforcement keep people and property safe from the threat of dangerous drones.
Read this easy-to-follow guide that outlines 10 Steps to C-UAS for State and Local Police, and watch our webinars.
Create a Framework
Leverage the 10 steps to begin to create your plan and craft a framework for how you will respond to drone threats. Fortem recently had Christopher Church from INTERPOL join the Safely Defeating Urban Drone Threats webinar to talk about the threats and how to properly create a framework for law enforcement to respond to them.
Download the INTERPOL Drone Response Framework and watch our webinars.
Gather Requirements
When asked if their departments were appropriately equipped with tools and resources to effectively handle a drone attack, 79% of survey participants responded no.
An effective counter-drone system must be able to detect all objects in the sky, including aircraft that are not broadcasting radio frequency signals (RF) without interrupting other operations, while functioning day and night and in adverse weather.
Assessment software must confirm it is a drone and not one of a multitude of other objects in the sky. It must also detect drone activity in the airspace before the drone can complete its mission. Law enforcement personnel need early warning of approaching threats to attempt to mitigate or move people to safety.
Drone mitigation warrants serious consideration because certain mitigation tools can cause more harm than good. Shooting drones out of the sky, jamming the signal, or spoofing may cause serious collateral damage to civilians or property on the ground. Signal jamming also disrupts many other critical communications systems used by dispatchers and first responders. Mitigation techniques and tools are still highly regulated in order to ensure that operators are properly trained and that the systems themselves meet safety requirements.
An effective counter drone system must be a flexible and portable force multiplier that can mitigate without causing collateral damage to civilians, property, or infrastructure. Integration with other security systems and other sensors like cameras will help avoid false alarms.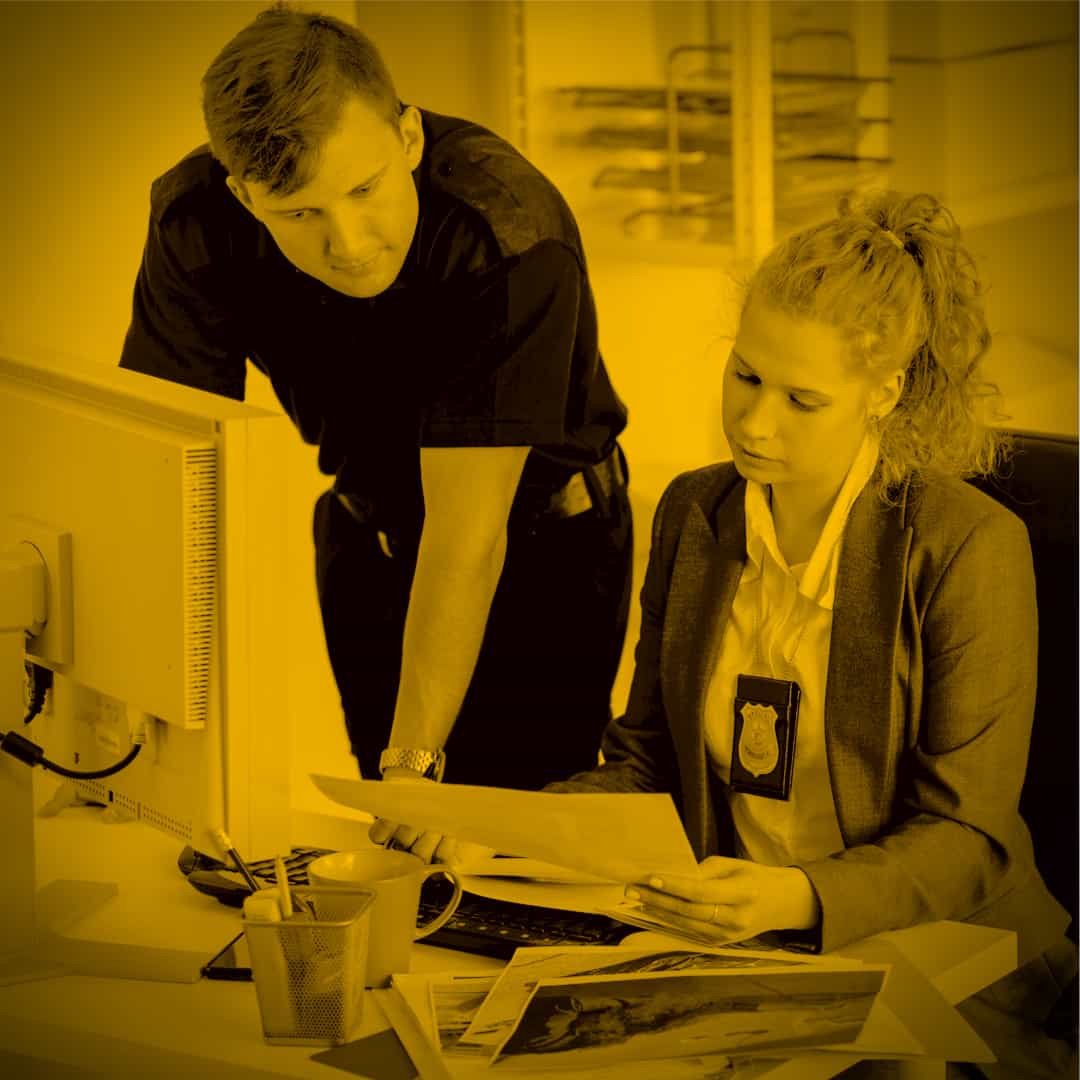 Request More Information
Use this form to open dialogue with us. You'll be contacted by a real specialist, operating in the United States, who can discuss your specific needs at length. Please allow 5-7 business days for the right person to get in touch with you.