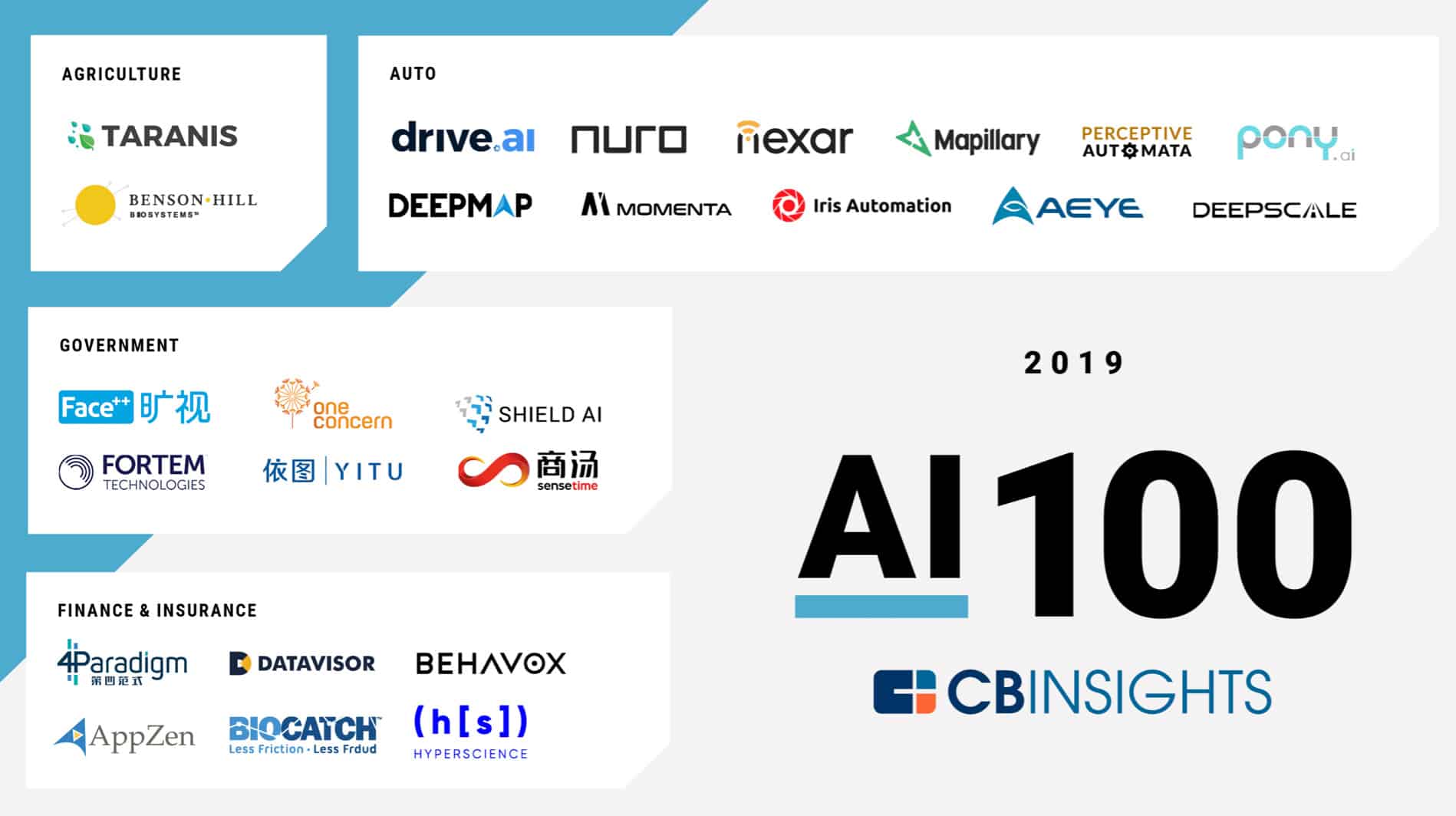 Image Credit: CB Information Services, Inc.
Jen Colton
Feb 11, 2019
1 min
Fortem Included in CB Insights 3rd Annual Top 100 AI Companies
Fortem is proud to announce our inclusion in the prestigious CB Insights 3rd Annual Top 100 AI Companies list published last week.
Fortem is selected within the Government sector among a handful of leading startups including OneConcern and Shield AI.
The list is a compilation of 100 of the most promising companies (whittled down from a pool of over 3,000) disrupting 12 core sectors, including healthcare, telecommunications, semiconductors, government, retail, and finance, as well as the broader enterprise tech stack. The selections are based on factors including — but not limited to — patent activity, investor profile, market potential, partnerships, competitive landscape, team strength, and novelty.
CB Insights aggregates and analyzes data and uses machine learning, algorithms and data visualization to "help corporations replace the three Gs (Google searches, gut instinct and guys with MBAs) so they can answer massive strategic questions using probability not punditry."
More information can be found here.