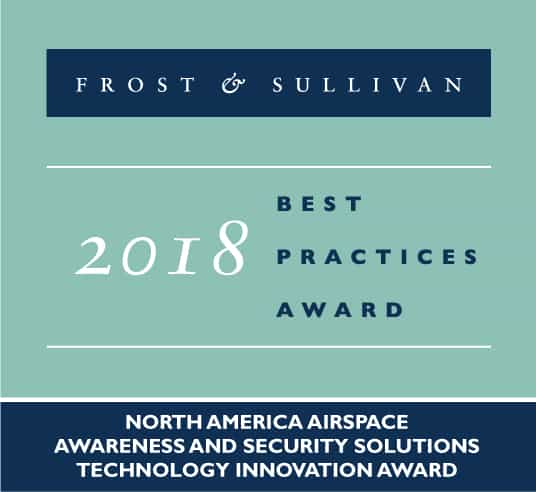 Image Credit: Frost & Sullivan
Jen Colton
Nov 07, 2018
1 min
Fortem Honored with Frost & Sullivan's 2018 Excellence in Technical Innovation Award
With great pride Fortem announces that we have secured the coveted Technical Innovation Award from Frost & Sullivan.
Fortem is praised in particular for our TrueView radar, DroneHunter counter-UAS mitigation and SkyDome airspace security systems. Key attributes highlighted by Frost & Sullivan include:
Ground breaking solutions via low size, weight, power and cost (SWaP-C) radars
Artificial intelligence-enabled drone mitigation
Innovative airspace awareness security system integrations and
Unmatched scalability
The report accompanying the award goes on to recognize our field-proven technology, customer loyalty, ability to secure funding from notable partners such as Boeing and Mubadala, and the company's strong overall performance.
You can view the full report here.