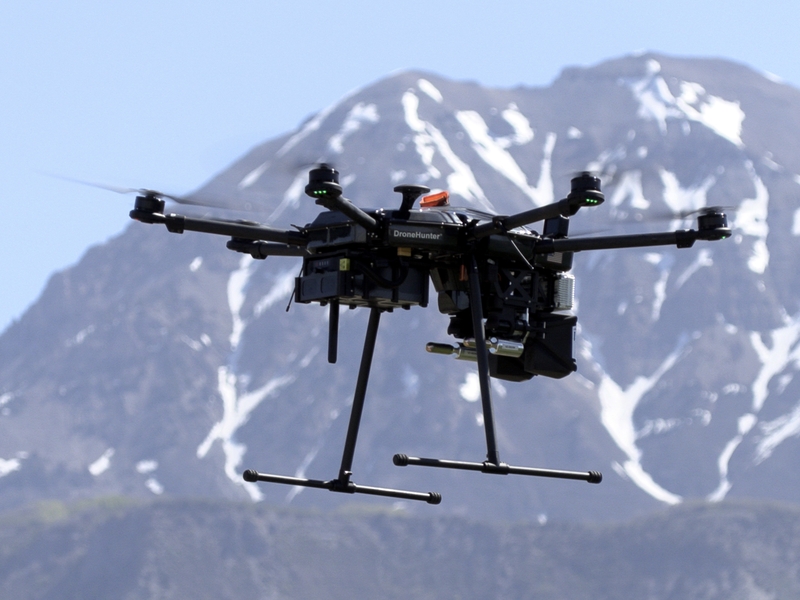 Adam Robertson
Aug 26, 2020
4 mins
2020 AFPM Summit: Analyzing the UAS gap in airspace defenses

Why our critical U.S. energy infrastructures are vulnerable to drone attacks
The U.S. is surprisingly unprepared for a domestic drone attack. With the rapid evolution of drone technology, drones are lighter, faster, able to carry deadlier payloads and inexpensive; assault by commercial drone has never been easier to accomplish. In Syria and Iraq, the Islamic State has already used off-the-shelf drones configured to drop grenades on targets to carry out attacks. Small drones in the hands of terrorists pose an immediate risk to U.S. homeland security and critical infrastructures—such as refining, petrochemical and oil and gas facilities—that require defenses to match and counter this rapidly evolving technology. The security and defense systems that protect our domestic infrastructures, including oil refineries and energy plants, have historically focused on areas of vulnerability approached from the ground.
The 2019 drone airstrikes against Saudi Aramco in Saudi Arabia caused panic across the geopolitical landscape. Roughly 5.7 MMbbl of daily crude production were lost, accounting for a staggering 5% of global daily oil production. The direct cost impact skyrocketed at a record-breaking 19.5% price increase to $71.95/bbl, which the AAA estimated to cause a direct consumer price jump of approximately $0.025/gal. Barrel prices directly impact consumer costs at the pump, and the immense loss sustained in Saudi Arabia left the public reeling from the political and economic implications. Even seemingly minor drone incidents can escalate into a domestic security crisis; the Gatwick Airport shutdown in December of 2018 resulted in a net loss of an estimated $65 MM and the disturbance of 1,000 flights as the airport grappled with interruptions caused by civilians flying two drones through restricted airspace.
The challenge with small drones. The destructive incidents at both Gatwick and in Saudi Arabia were carried out by malicious actors operating Groups 1–3 drones [meaning those categorized by the Department of Defense (DOD) as small-to-medium]. The Missile Defense Advocacy Alliance succinctly characterizes the gap in airspace security, stating these models "Groups 1–3 are smaller UAS (unmanned aircraft systems) models which…tend to have shorter ranges but often provide a greater challenge than their larger counterparts. Groups 1–3 also are significantly more likely to be used by non-state actors due to their low cost and widespread availability." Typical commercial drones fall into categories 1–2.
The DOD outlines protocols to combat these threats in alignment with risk management and remediation strategies. Together with the Federal Aviation Administration (FAA) and the Department of Homeland Security (DHS), the DOD manages specialized regulations and interception procedures to identify unfamiliar aircraft and to intercept violators, by force as needed. However, those regulations are intended for manned aircraft and do not readily apply to small drones. For airspaces over homes, high traffic areas and critical infrastructures like refineries and power plants, the potential for collateral damage associated with downing an aircraft, even a small one, is a major problem.
The strength of domestic protective measures is challenged by the evolving technology of maliciously employed Groups 1–3 drones, leaving the U.S. unprepared for a potential strike like those at the Saudi Aramco oil facilities. Jim Housinger, former Aircraft Carrier Strike Group Air Defense Commander and NATO Chief Operations Planner, said, "Most of the defensive systems built and deployed worldwide are designed to counter higher-end, fast-moving threats—not the multitude of smaller, slower and low-flying drones that are readily available today."
The threat of dark drones or radio frequency (RF)-silent drones, coupled with a slow procurement process, exacerbate security issues, deepening the vulnerabilities in our current airspace situational awareness. The DHS has invested in RF location and jamming technologies to address rogue drones flying in the airspace of critical domestic infrastructures. While these systems are effective in intercepting RF signals given off by typical Groups 1–3 drones, the signals can be easily disabled, rendering the drone RF-silent and invisible to RF detection and jamming. The rapidly evolving nature of drone communication protocols and the advent of 5G control is making RF techniques increasingly impotent.
The gap in our existing domestic airspace security looms particularly dangerous when the primary measure (RF location and jamming) can be so easily circumvented. Contemplate the immense risk involved for critical infrastructures supplying the fuel, electricity and energy sources for the American public, left defenseless against RF-silent drones. Based on the scope of damages sustained at the Saudi oil refineries, one can begin to understand the little-known but immense airspace security risk we face domestically today.
Worth considering are the policies and solutions on the cutting edge of UAS technology, which can reduce liability and prevent the immense potential cost of a domestic attack or incident. Airspace situational awareness is a critical component of securing critical domestic infrastructures. With the FAA predicting a fourfold expansion of the drone industry over the next two years, the availability of Groups 1–3 UAS will only grow, advancing drone technology even further beyond what our current policies are prepared to handle.