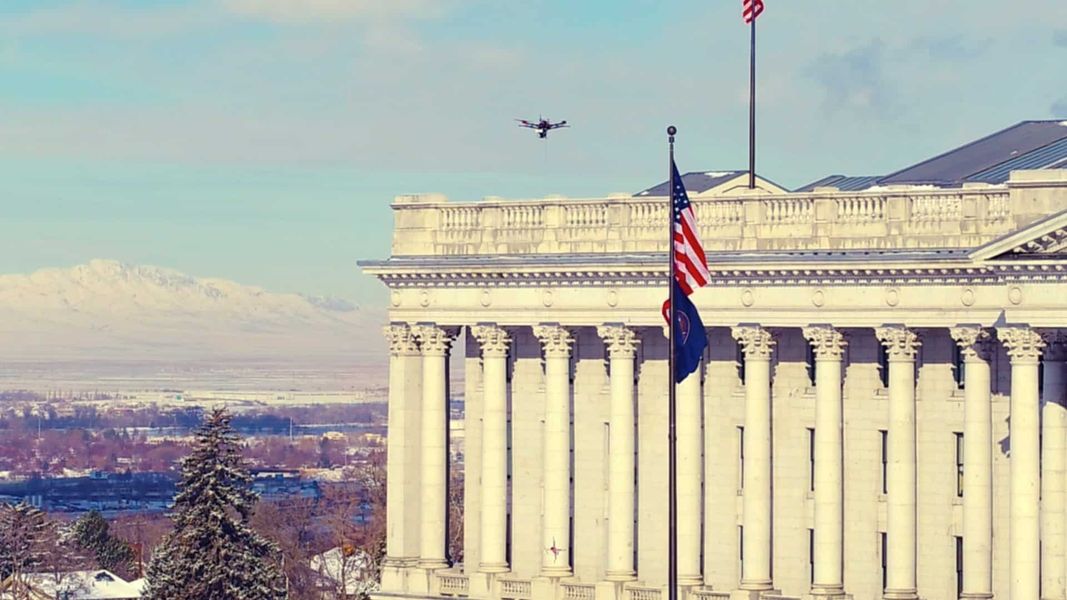 Timothy Bean
Jan 15, 2021
3 mins
Security around Presidential Inauguration Worrisome, Skies Remain Vulnerable
The world witnessed terrible violence as rioters breached barriers and attacked the United States Capitol on Jan. 6. Massive security vulnerabilities were exposed and while heroic efforts are underway to address them, vulnerabilities remain.
Thousands of military personnel have arrived in Washington to supplement the efforts of the Secret Service and other law enforcement entities. But, in addition to manpower, the forces responsible for protecting elected officials, spectators and peaceful protestors require modern tools for new and growing threats. One of the biggest emerging threats comes in the form of small unmanned aerial systems (UAS), commonly referred to as drones.
While UAS technology has an enormous positive potential, bad actors are also plotting to use them for their own malign purposes. Unfortunately, this threat isn't just theoretical – unauthorized drone flights have occurred over secure facilities like nuclear power plants, and even the White House. Terrorist plots have been uncovered to use UAS as flying bombs to attack troops and facilities. In 2019, massive damage was done to Saudi Arabian oil facilities after a drone attack carried out by a Houthi rebel group in Yemen.
We need to contend with this threat, both on the field of battle and within our Homeland. This is a watershed moment for Congress to take action and ensure that law enforcement agencies have access to the most advanced tools, training, and authorities necessary to stop malicious drones.
As it stands, domestic law enforcement and security professionals don't have the technology required to detect a drone until it is within visual line of sight, and current "take-down" methods are limited to trying to shoot a drone out of the sky, putting anyone nearby at risk of injury or death.
The Preventing Emerging Threats Act of 2018 gives the Department of Homeland Security (DHS) authority to counter illicit drones, but we need to expand that authority, and provide necessary counter-UAS equipment to local and state law enforcement as well. The resources and systems to provide force multiplication, advanced threat detection, and the ability to identify the perpetrator/criminal exist, but many agencies still don't have access or the legal authority to use these tools.
Our domestic law enforcement agencies are charged with protecting vital – and vulnerable – infrastructures like power plants and airports, but their access to counter-UAS tools remains extremely limited. This leaves the events leading up to and surrounding the Inauguration open to domestic terrorist attacks from above, and security officials without the ability to safely mitigate the threat, and secure attending officials and civilians.
The events of Jan. 6 stand as a frightening wake-up call and a stark reminder that some of the most dangerous threats are the ones we least expect. As our military and law enforcement agencies work feverishly to address the vulnerabilities that were exposed on the ground at the Capitol, we cannot continue to neglect the all-too-real threat from above, and we need to ensure this threat is fully and properly addressed by the Inauguration on Jan. 20. Congress must act now to provide our law enforcement with the tools, training, and resources they need to defend and protect all kinds of threats - whether from the air, by drone, or by land. In the realm of security, foresight is always better than hindsight. We know the UAS threat is real and growing – now is the time to tackle it.