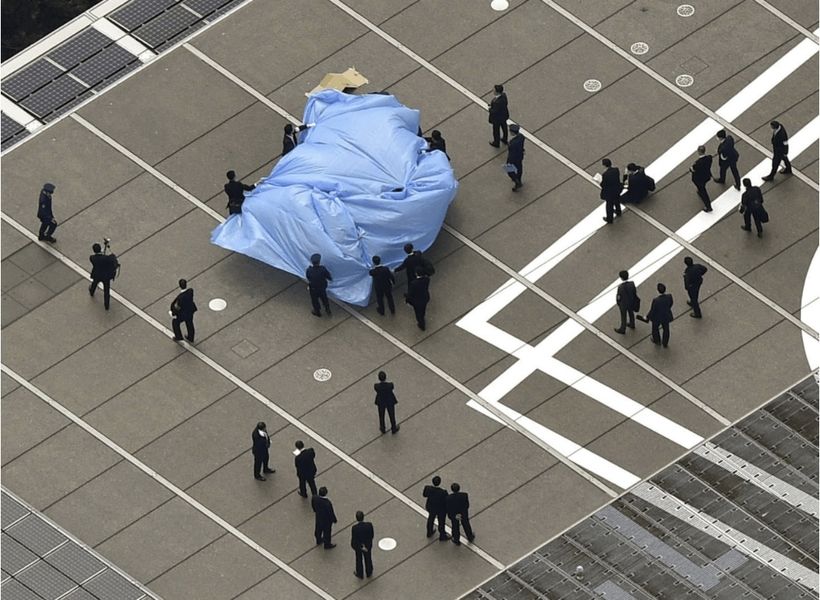 Image Credit: Tsuyoshi Ueda, Kyodo News via Associated Press
Scott Smith
Dec 01, 2020
2 mins
The Race for Counter Drone Security Across Asia + Report from Fortem Partner, Airframe Manufacturing & Supply, at the Tokyo SEECAT Show on Counter Terror
ChannelNews Asia and multiple news outlets recently reported on the spike in drone incidents around Changi Airport in Singapore. According to The Civil Aviation Authority of Singapore (CAAS) there have been more than 20 illegal drone incursions in restricted airspace in the last three months. These represent only the drones that have been detected.
Most of the defensive systems built and deployed worldwide are designed to counter higher-end fast moving threats—not the multitude of smaller, slower and low flying drones that are readily available today. High flying drones avoid detection by large radars and low flying drones slip under the radar. Operators also take advantage of other radar coverage gaps to escape detection.
In June of 2020, in neighboring Malaysia, authorities arrested suspects for allegedly using drones to deliver illegal drugs between the cities of Johor Baru and Singapore. Several arrests and sightings of drone-based drug smuggling were reported throughout the summer in this region.
A drone carrying radioactive material lands on the Emperor's Palace. Credit: Tsuyoshi Ueda/Kyodo News, via Associated Press
The issues in Japan can be traced back to 2015, when a drone carrying radioactive materials landed atop the Emperor's palace, serving as a watershed moment in the country's race to impose strict regulations on drone flights in urban areas. These disparate events represent a few of the illegal drone activities driving a surge in interest from the security and intelligence communities throughout Asia for effective counter-drone solutions.
On display at SEECAT Tokyo, the Special Equipment Exhibition & Conference for Anti-Terrorism, this past October, were numerous counter drone detection and mitigation systems. Fortem's partners, Air Frame Manufacturing and Supply Co. Inc., demonstrated counter drone solutions for hundreds of security industry experts including Japan's Self Defense Forces, National Police, Coast Guard and Fire Departments, many seeking demos and detailed information on Fortem Technologies' DroneHunter and SkyDome System.
Among the visitors to the AFM / Fortem booth at SEECAT were Mr. Kiyotaka Takahashi, former Deputy Chief Cabinet Secretary for Crisis Management and previously, Superintendent General of the Metropolitan Police Department. Mr. Takahashi also served as the leading security expert for the 34th G8 Summit held in Japan. Along with Mr. Takahashi, Mr. Isao Itabashi, Chief Analyst at the Council for Public Policy and one of the top researchers on anti-terrorism security issues in Japan also attended. Both remarked favorably on Fortem's unique solution on Counter-UAS.
JiJi Press agency of Japan reported from the show and devoted a majority of their report to help explain the Fortem DroneHunter as a key tool in countering terrorism and drone threats.
Fortem fills a critical void in capability by providing situational awareness, acquisition, and a method to safely capture and remove drone threats, even in populated areas. We are proud to partner with Air Frame Mfg & Supply, who have worked with us from very initial stages in introducing and actively promoting our system in Japan. AFM has helped to secure multi-million dollar contracts in the country and provide in-country support for Fortem products.
Learn how the Fortem SkyDome System can elevate your existing security to increase airspace situational awareness and counter rogue drones In our Asia focused counter-UAS webinar.