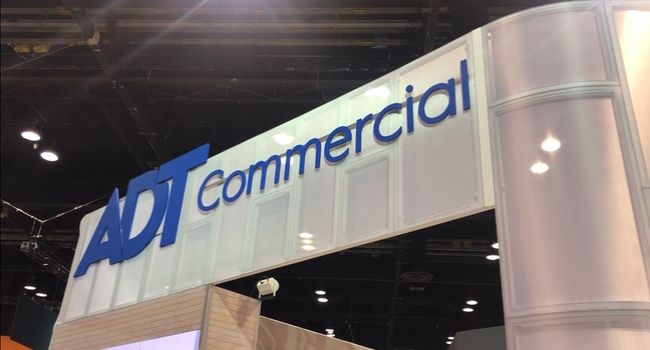 I found the opening day of the Global Security Exchange to be a welcome surprise. Not sure what to expect after a couple of tough years of decline, there was nice activity on the show floor for opening day. I felt like the traffic was good and exhibitors pleased.
Always an interesting stop, I enjoy what the drone pavilion has to offer. A quick chat with Adam Robertson at Fortem Technologies says there is growing competition in this space and that competition only validated that there is still plenty of room for growth in this vertical. He said drone activity is more than an unmanned aerial vehicle but now includes the deployment of ground-based radar systems that work in tandem with a UAV.
Surprisingly, "most people don't have a threat policy for drones," Robertson said.
That will change as UAVs and ground-based radar become the norm.
ADT Commercial announced this morning the acquisition of Denver based Systems Group and Virginia based Fusion Fire.
Systems Group is a $15 million a year company that specializes in fire and life safety. They bring a much need technical expertise to the company. Fusion Fire, a $10 million a year company, specializes in fire and sprinkler systems. They also add a presence with their work with a major clothing retailer,
"Both acquisitions bring us strength where we need and want it," said Dan Bresingham, executive Vice President at ADT Commercial.
Remember that ADT Commercial acquired Red Hawk about a year ago as the company pushed its growth trajectory and pattern of adding core strengths to an already well developed plan.
Looking forward to today's adventures on the show floor. Among my targets for the day include Altronix, Eagle Eye, Aiphone, ReconaSense and Allied Universal.
Stay tuned.
About Fortem Technologies
Fortem Technologies is the leader in airspace awareness, security and defense. Through an advanced ecosystem of distributed radar, AI at the Edge, deep sensor integration, and autonomous drone capture, Fortem monitors, protects and defends the world's venues, infrastructures, cities and regions from dangerous or malicious drone threats. The same ecosystem is accelerating the safety of the world's airspace for urban air mobility. Based in Pleasant Grove, Utah, the company is privately held and backed by Boeing, Signia Venture Partners, DCVC, Mubadala Investment Company and others.